moroccan caftan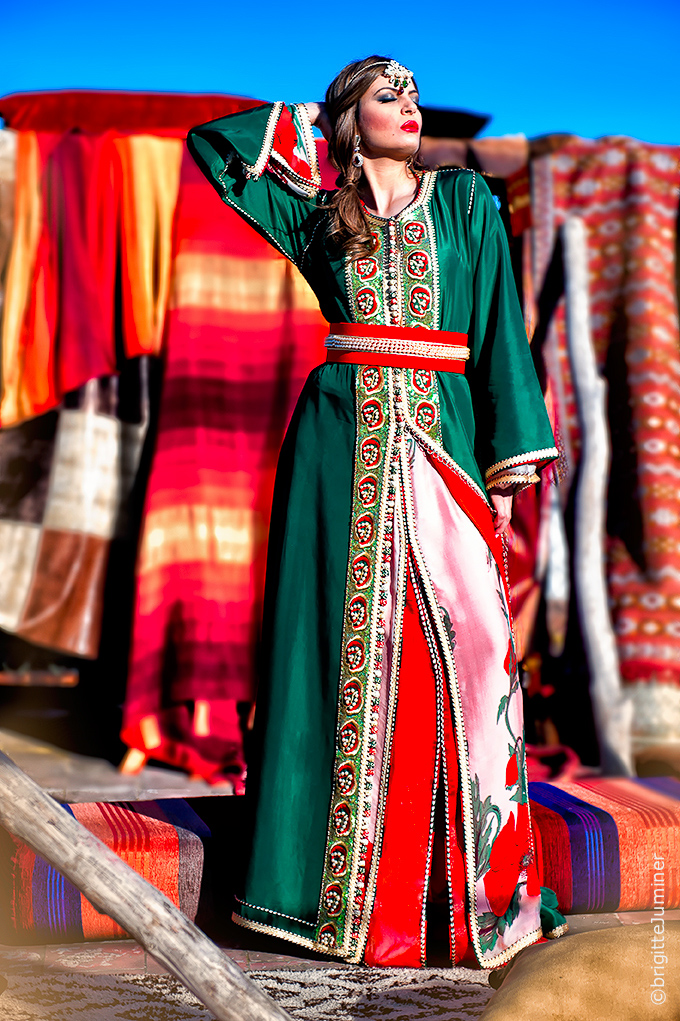 what is a moroccan caftan
Moroccan Caftans, or Kaftans, have been a part of Morocco's culture for ages. Keep in mind that the Caftan doesn't originate from Morocco but from the Middle East (more specifically during ancient Mesopotamia). The dress first appeared around the 13th century during the Marinid dynasty. Though the caftan was only worn by Morocco's upper class.
how to make a moroccan caftan
The first step is to choose where you will wear the caftan. This will define what type of fabric you will need to buy. Next, go to your local Moroccan souk to purchase the fabric of your choice. You will need to measure yourself to know how much fabric you would need. Then purchase sfifa (embroidery) and other types of decorations to adorn your caftan.
Finally you will need to find a stylist or personal tailor to put everything together. Making a caftan takes time so you have to be patient.
how to sew a moroccan caftan
Most high quality Moroccan caftans are hand sewn by local stylists. Most Caftans have a wide cut at the bottom and a slim cut at the torso. They are decorated with beautiful stones and accessories.
moroccan caftan wedding

particularity of the wedding caftans
Moroccan weddings are one of the most impressive rituals in Moroccan culture. During weddings, women wear colorful caftans or takchitas (other names for caftans) of various colors, sizes, cuts, and ornaments.
The Moroccan bride wears multiple types of caftans during the wedding. Every part of morocco has its own type of dress such as the "Lebssa Fassia" (Fez), the "Lebsa Rbatia" (Rabat), the "Soussia" (Amazigh), or the "Sahraouia" (South of Morocco).
why some caftan are very expensive
Some caftans might be very expensive for many various reasons. It could be the quality of the fabric or the ornaments used. It could also be the amount of time the multiple tailors and stylists spent on the caftan. Making a Kaftan is a work of art that shouldn't be underestimated.
models of moroccan caftan worn by celebrities
Kaftans are at the peak of their glory. Famous worldwide known celebrities have chosen it to be the go-to dress for events. People such as Beyoncé, Paris Hilton, Kylie Jenner, Angelina Jolie, JLO, and Alicia Keys have all been caught wearing a Kaftan.
The dress went from being a wedding garment to a stylish piece of art adored by many haute couture brands like YSL, Christian Dior, Channel, and many others.
traditional moroccan caftan

moroccan caftan sewing pattern
Kaftan patterns are inspired from everything ! Many stylists say they get inspired by nature (butterflies, flowers, etc..). Butterfly wings are sometimes represented on the torso of the caftan to represent the beautiful patterns. Other sewing patterns are inspired from Arabian architecture. Domes, patterns, handcrafted walls, (arabesque style), all of these characteristics help stylists make unique Moroccan dresses !
modern caftans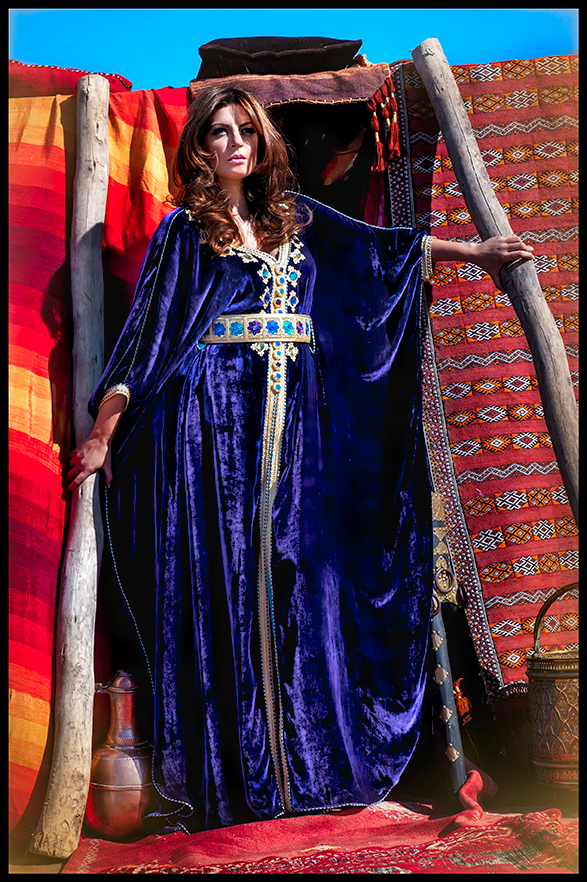 Moroccan dresses were originally made for men during the ottoman empire during the 14th century for important and lavish events. With time, the kaftan was able to develop into multiple diverse forms. For example, now caftans are also worn by women ! There are also multiple variations of the tunic like the Jewish kaftan. It was adapted as a silky robe or frock coat. In Slavic countries, Vikings used to wear kaftans as robes for traveling and to keep them warm.
moroccan caftan designers
Multiple famous designers have paved the way for Moroccan fashion to be recognized worldwide such as Hanane Essaid (Founder of Caft2Wear), Albert Oikninie (founder of Albert Oiknine), Said Mahrouf (Founder of said Mahrouf), and many others. These stylists were able to use the Kaftan and represent it as a modern ready to wear piece of clothing that can be worn not only in weddings but galas, parties, and casual hangouts.
caftan online shop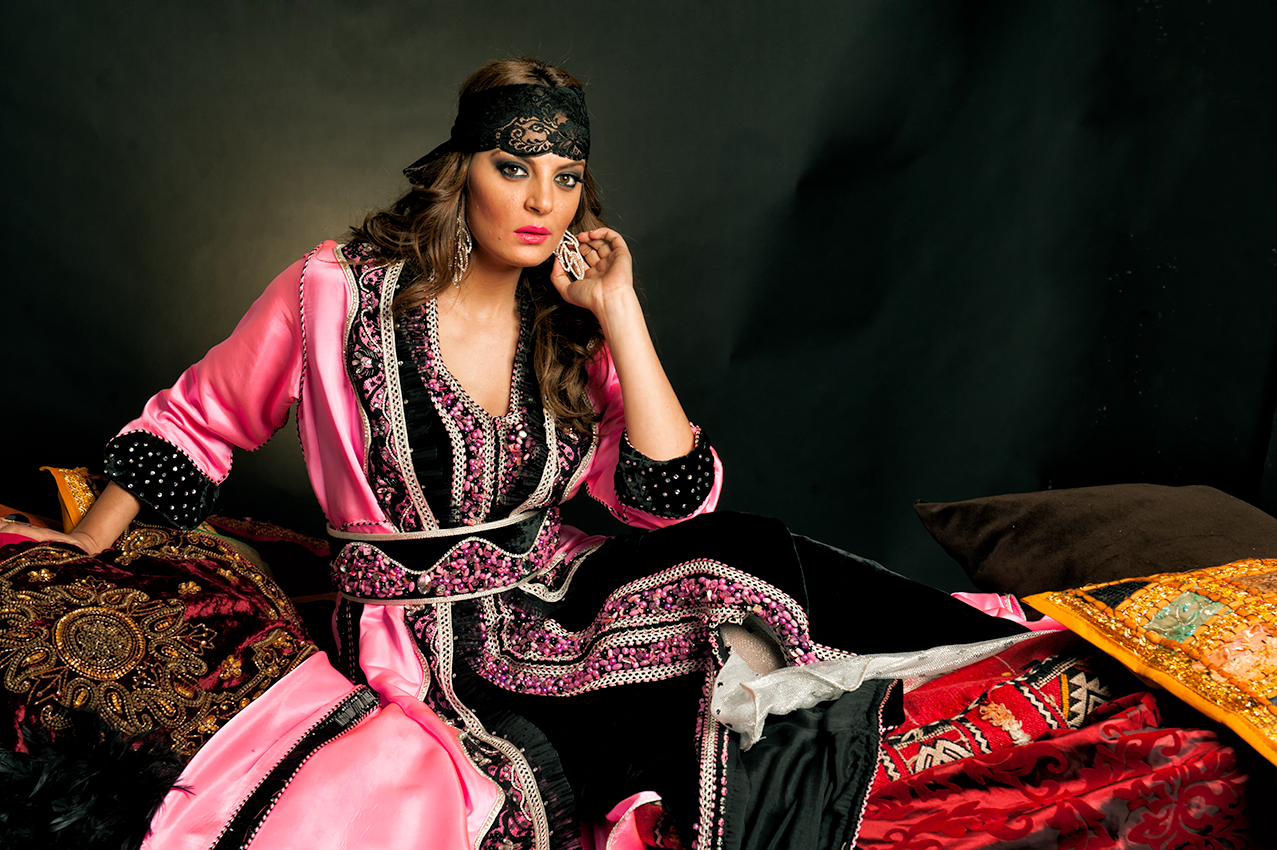 Since the development of ecommerces such as Amazon, Etsy, and others, you can finally purchase handmade kaftans tailored for you ! Caft2Wear is an online shop that designs modern handmade Moroccan clothings. Our company ships worldwide at a fast rate ! Our international customers have been satisfied by the good quality of our products.
instagram moroccan caftan

our instagram
Our instagram is @caft2wear
During Covid, small fashion businesses have suffered a lot. Though thanks to social media platforms, like Instagram, people were able to create wide ensembles of traditional and modern Moroccan clothes. Influencers have also helped brands by promoting their work to their followers. The internet is also a big resource of inspiration if you are trying to create anything.
How to follow the news from CAFT2WEAR
You can find out more about our latest collections on our website www.caft2wear.com. Or you can follow us on our multiple social media platforms like instagram or facebook @caft2wear.